Minneapolis start-up engineering innovative solution: fall injury protection
MINNEAPOLIS (December 1, 2022) – Minnesotans 65 years old and above are dying from unintentional falls at the 3rd highest rate in the nation, according to a new report from the Centers for Disease Control and Prevention (CDC).
Coincidentally, a Minnesota start-up is developing a solution that has nothing to do with fall prevention. Davenport SAF-T Systems, founded by an Iron Range orthopaedic surgeon, is focusing on fall injury protection.
The CDC's National Center for Health Statistics, reports death rates from accidental falls increased nationally among adults aged 65–74, 75–84, and 85 and over a 20-year period between 2000 through 2020. Read the report.
Other key findings include:
Men fall more often than women (70.3 to 61.8, per 100,000 population) among adults 65 and older, according to 2020 data.
Non-Hispanic white adults had the highest rates of unintentional fall deaths in 2020 compared with other race and Hispanic-origin groups.
The U.S. rate of unintentional fall deaths for adults aged 65 and over was 65.6 in 2020, with rates varying by state.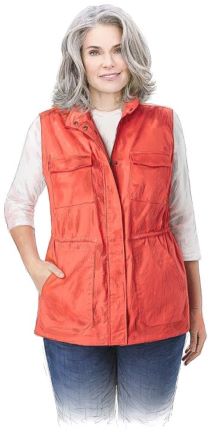 Wisconsin and Vermont are the only two states with a higher rate of deaths from unintentional falls than Minnesota.
"Fall injuries among older adults are a public health crisis," said Ryan Davenport, co-founder, and CEO at Davenport SAF-T Systems. "Prevention strategies haven't solved the problem, but we can absolutely reduce the injuries they cause.
The company is developing wearable smart technology that will detect a fall in progress and deploy airbags to absorb the impact, reducing the risk of injury. The SAF-T VEST was designed by Jay A. Davenport, M.D., an orthopaedic surgeon from northern Minnesota.

"The SAF-T VEST will provide an alternative to an individual who is subject to falling," Dr. Davenport said. "When a person is standing and walking, it anticipates a sudden change in their center of gravity, then initiate an inflation of airbags that would form a kind of cocoon around the individual so that the impact is markedly diminished."
The company is working with a Twin Cities engineering firm and collaborating with a fall researcher at the University of Illinois at Chicago. It plans to apply for a grant from the National Institutes of Health to further develop and test the SAF-T VEST.
The risk of falling increases with age. Experts say talk to your healthcare provider about ways to reduce the risk. Exercise and other physical activity can help. Removing fall hazards in the home is important. But falls continue to occur.
According to the CDC study, the greatest increase in unintentional fall deaths for both men and women was among adults aged 85 and over. The rate for women nearly tripled from 99.2 in 2000 to 269.8 in 2020, while the rate doubled for men from 145.4 to 329.6 during the same period.

-30-