Tanvi Bhatt, Ph.D., will lead safety and performance testing of the SAF-T VEST
MINNEAPOLIS (Feb. 15, 2022) – Davenport SAF-T Systems named Tanvi Bhatt, Ph.D., to its team of scientific and clinical advisors. Bhatt is a professor of physical therapy and rehabilitation sciences at University of Illinois at Chicago (UIC).

"Dr. Bhatt brings unmatched expertise in fall research and in the study of fall risk reduction, which makes her an extraordinary addition to our team," said Ryan Davenport, CEO and Co-founder of Davenport SAF-T Systems. "She will play a critical part in testing and evaluating the SAF-T VEST as a novel solution to reduce injuries from falls."

As lead scientific advisor Bhatt will help engineers in the development of the advanced vest prototype. She'll also design and oversee safety and performance testing at the Clinical Gait and Motion Analysis Laboratory at UIC.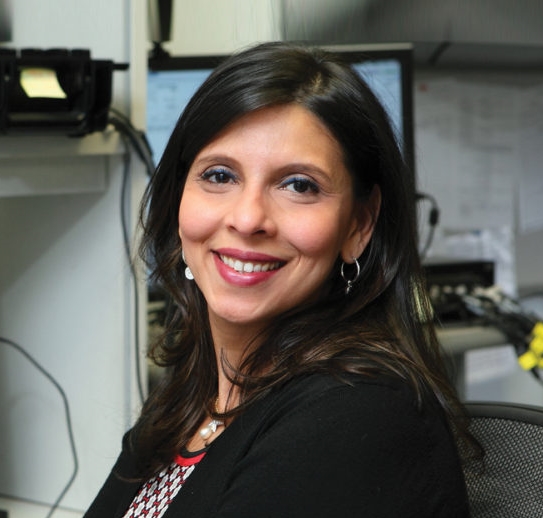 Dr. Bhatt is considered a leading expert in the study of falls and the neuromechanical basis for balance recovery after slips and trips while walking. She has conducted extramurally funded research since 2012 and has been published in 100 peer reviewed journals. She has presented her research widely, including at several prestigious national and international conferences.
About the company

Davenport SAF-T Systems seeks to raise $350,000 in funding from angel and institutional investors. It is also pursuing a federal research grant from the National Institutes of Health, in partnership with Dr. Bhatt.
The funding supports development and testing of the SAF-T VEST, a patented, wearable "smart" vest that provides 360-degree fall protection. In 2015, the direct medical cost of fall injuries in the U.S. topped $50 billion.
Jay A. Davenport, M.D., a board-certified orthopaedic surgeon, invented the SAF-T VEST to reduce devastating injuries from falls. The vest uses smart technology to detect and respond to a fall in progress. A system of airbags inflates in a fraction of a second to absorb the impact of the fall. The airbags protect fracture-prone areas of the body, from the hips to the head.