MINNEAPOLIS (June 28, 2019)–Davenport SAF-T Systems was named a semifinalist at MN Cup, an annual competition of emerging Minnesota entrepreneurs. With nearly 1,000 entrants, the company is among just 88 start-ups selected to advance to the semifinal round.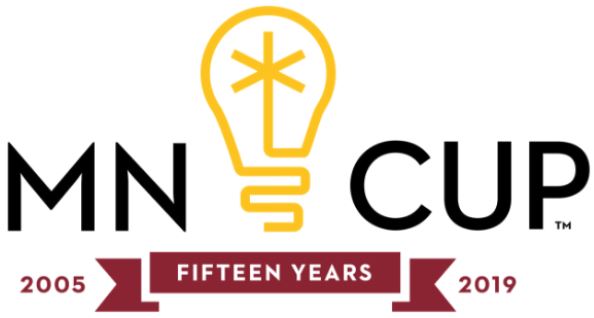 "MN Cup has been a great experience for us," said Ryan Davenport, VP at Davenport SAF-T Systems. "We're honored to be advancing to the semifinal round of competition, but the best part of this experience is meeting so many talented people developing such great ideas. The support and knowledge we're gaining is tremendous."
MN Cup was established in 2005. It is a program of the Holmes Center for Entrepreneurship at the Carlson School of Management. Entrepreneurs from across the state participate in MN Cup for a chance to win cash prizes. The program also connects these new businesses with tools, resources and support to launch and accelerate the development of their new ventures.
Davenport SAF-T Systems is competing in the Impact Ventures division, for start-ups pursuing goals that would benefit a large segment of society.
This is the first year Davenport SAF-T Systems has participated in MN Cup. The company was established in January 2017 by Jay A. Davenport, M.D., an orthopedic surgeon from northern Minnesota. Dr. Davenport is developing a wearable technology–a smart vest–that is designed to reduce injuries from falls.
The SAF-T VEST(TM) is patent pending. The company is seeking capital to build working prototypes. In early April the company resubmitted a federal Small Business Innovation Research (SBIR) grant application to the National Institutes of Health (NIH) to help pay for costs associated with prototype development and early testing. The company's original grant request was submitted in 2017. Although the application was not funded at the time, Davenport received positive and constructive feedback for the device's novel approach to reducing injuries from falls.
In August, the company will submit a formal business plan, an investor slide presentation and a one-minute video to MN Cup. The materials will be formally reviewed by judges. The top three entrants in each division advance to a final round of competition.
About Davenport SAF-T Systems
Davenport SAF-T Systems is developing the SAF-T VEST, a wearable technology designed to reduce the risk of injury in falls. Injuries suffered from falls are a growing public health crisis. In 2015, the direct medical cost of fall injuries in the U.S. topped $50 billion.
Invented by founder Jay A. Davenport, M.D., a board-certified orthopaedic surgeon, The SAF-T VEST is equipped with sensors that continuously monitor the user's center of balance. When an unrecoverable fall is detected, a microprocessor will trigger a network of airbags to inflate in a fraction of a second, absorbing the impact of the fall and deflating rapidly for a soft landing. The airbags protect the pelvis, hips, upper extremities and head.