Designation signals wearable technology has been approved for U.S. patent protection

MINNEAPOLIS (September 22, 2020 — Jay A. Davenport, M.D., founder of Davenport SAF-T Systems, always felt his SAF-T VEST™, a wearable technology he invented to reduce the risk of devastating injuries from falls, was a novel solution.
Now the U.S. Patent and Trademark Office (USPTO) agrees.
This morning the company received a "Notice of Allowance" on its U.S. patent application, which was filed on January 27, 2016.
"We're thrilled," Davenport said. "We've been waiting to hear those three words for a long time." The Notice of Allowance means the company's application for a U.S. patent has been approved.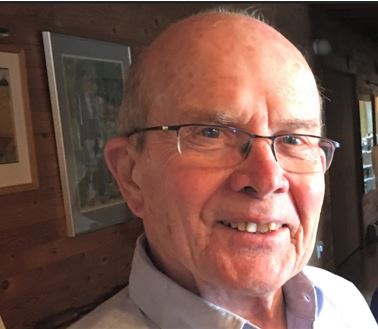 Davenport, a board-certified orthopedic surgeon, often cared for patients injured in falls over the course of his 29-year career. He later developed the SAF-T VEST to help them remain physically active and independent.
"Rather than try to prevent falls, which may be impossible, our idea was to develop a comfortable system that protects people in case they do fall."
Achieving a patent for the SAF-T VEST is a major milestone for the company. It sends a clear message to investors and other funding organizations that the concept for the SAF-T VEST is original. It can help the organization raise venture capital and provide a competitive advantage in the market.
While the notice itself does not formally grant patent rights to the company, it means the company must simply reply to the USPTO and pay the issue fee. The formal U.S. patent for the SAF-T VEST is then typically issued in a matter of weeks.
The vast majority of the company's patent claims were allowed, according to the USPTO's notice, describing them as "fully considered and persuasive."
About Davenport SAF-T Systems
Davenport SAF-T Systems is developing the SAF-T VEST, a wearable technology designed to reduce the risk of injury in falls. Injuries suffered from falls are a growing public health crisis. In 2015, the direct medical cost of fall injuries in the U.S. topped $50 billion.
Invented by founder Jay A. Davenport, M.D., a board-certified orthopaedic surgeon, The SAF-T VEST is equipped with sensors that continuously monitor the user's center of balance. When an unrecoverable fall is detected, a microprocessor will trigger a network of airbags to inflate in a fraction of a second, absorbing the impact of the fall and deflating rapidly for a soft landing. The airbags protect the pelvis, hips, upper extremities and head.