The SAF-T VEST community round is now open to the public
Last summer, we opened a small crowdfunding round so our close friends, supporters, customers, and other folks in our network could reserve an opportunity to invest in Davenport SAF-T Systems. Why? Because we're developing innovative, wearable tech—the SAF-T VEST™—to reduce devastating injuries from falls.
Injuries from falls, especially among older adults, are a $50B public health crisis. More than one in four older adults falls each year in the U.S.* And the problem is only getting worse. Over the past 20 years, the death rate from falls in the U.S. has more than doubled.**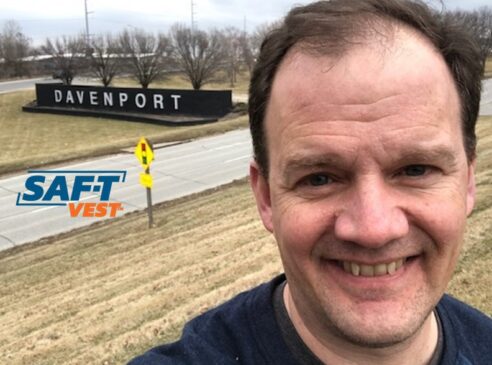 We achieved enough critical support to get our raise off the ground and build momentum to achieve our mission.
Today we're proud to announce our round of funding is open to the public! It means anyone can invest in the SAF-T VEST—for a minimum of $100!


Progress
Want to know about our traction? In less than two years we've already:
Built a working, 1st gen SAF-T VEST prototype
Received a U.S. Patent (No. 10,897,938 B) for the SAF-T VEST;
Gained 56 new investors and received more than 200 emails from consumers and clinicians about the
SAF-T VEST;
Participated in BETA—our third start-up accelerator program;
Earned a $28,000 grant from Launch Minnesota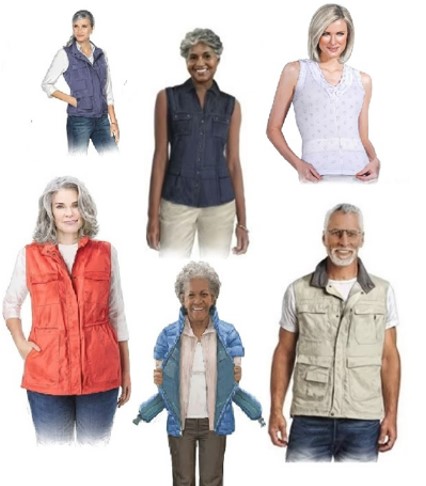 We're proud of our progress. But we're not finished yet. Together with our engineering partners at Kablooe Design, we're getting ready to build an advanced SAF-T VEST prototype. This next gen technology will be designed to provide 360-degree fall injury protection from the hips to the head. Then our lead scientific advisor, Tanvi Bhatt, Ph.D., will test the SAF-T VEST while being worn by healthy volunteers at her lab at the University of Illinois Chicago.

How you can help
By making an investment in Davenport SAF-T Systems, you'll have a stake in our success AND help speed our progress. Want to learn more? Check out our Wefunder page at https://wefunder.com/davenportsaftsystems. Then click "Invest."
Or, help us spread the word by forwarding this email, sharing this post, or simply giving us some likes and comments on our LinkedIn, Twitter, Instagram, and Wefunder.
Thank you for supporting us as we develop breakthrough tech to reduce the risk of devastating injuries in falls.


*"Facts About Falls." Older Adult Fall Protection, www.cdc.gov/falls/facts.html. Accessed 3 June 2023.
**Santos-Lozada AR. Trends in Deaths From Falls Among Adults Aged 65 Years or Older in the US, 1999-2020. JAMA. 2023;329(18):1605–1607. doi:10.1001/jama.2023.3054



About Davenport SAF-T Systems
Davenport SAF-T Systems was founded in 2017 with a single mission: to develop a novel wearable device to reduce injuries from falls. Jay A. Davenport, M.D, a board-certified orthopaedic surgeon, designed the SAF-T VEST to provide 360-degree fall injury protection. The SAF-T VEST is equipped with sensors that continuously monitor the user's center of gravity. When an unrecoverable fall is detected, a microprocessor will trigger a network of airbags to inflate in a fraction of a second, absorbing the impact of the fall and deflating rapidly for a soft, cushioned landing. The airbags protect the pelvis, hips, upper extremities neck and head.

The SAF-T VEST: Walk with Confidence. Learn more at davenportsaftsystems.com.